Add value with virtual simulation.
Provide students meaningful clinical experience using virtual patient encounters.
Students interact with realistic virtual patients who blink, breathe, and respond to questions.
Tailored to provide clinical experience at the learning level of pre-med students
Diverse patient "avatars" in a wide range of ages and demographics
Variety of body systems and symptoms presented
Cases Authored by Experienced Physicians
Each case is based on a patented evidentiary database that is used to assist in case design and ensure "evidence based medicine" is being provided.
Standardized cases allow for objective grading and fair, consistent experience across students.
24/7 availability on laptops and tablets wherever an internet connection is available
Integrated Learning
Use i-Human Patients to help students understand where their classroom learnings will apply to patient encounters.
Lessons – Provide students with access to lessons from our library to review clinical procedures like how to take a history.
Exercises – Allow students to dive deep into a topic within an appropriate case with an embedded exercise.
Quizzes – Keep students engaged and measure comprehension with integrated quizzes.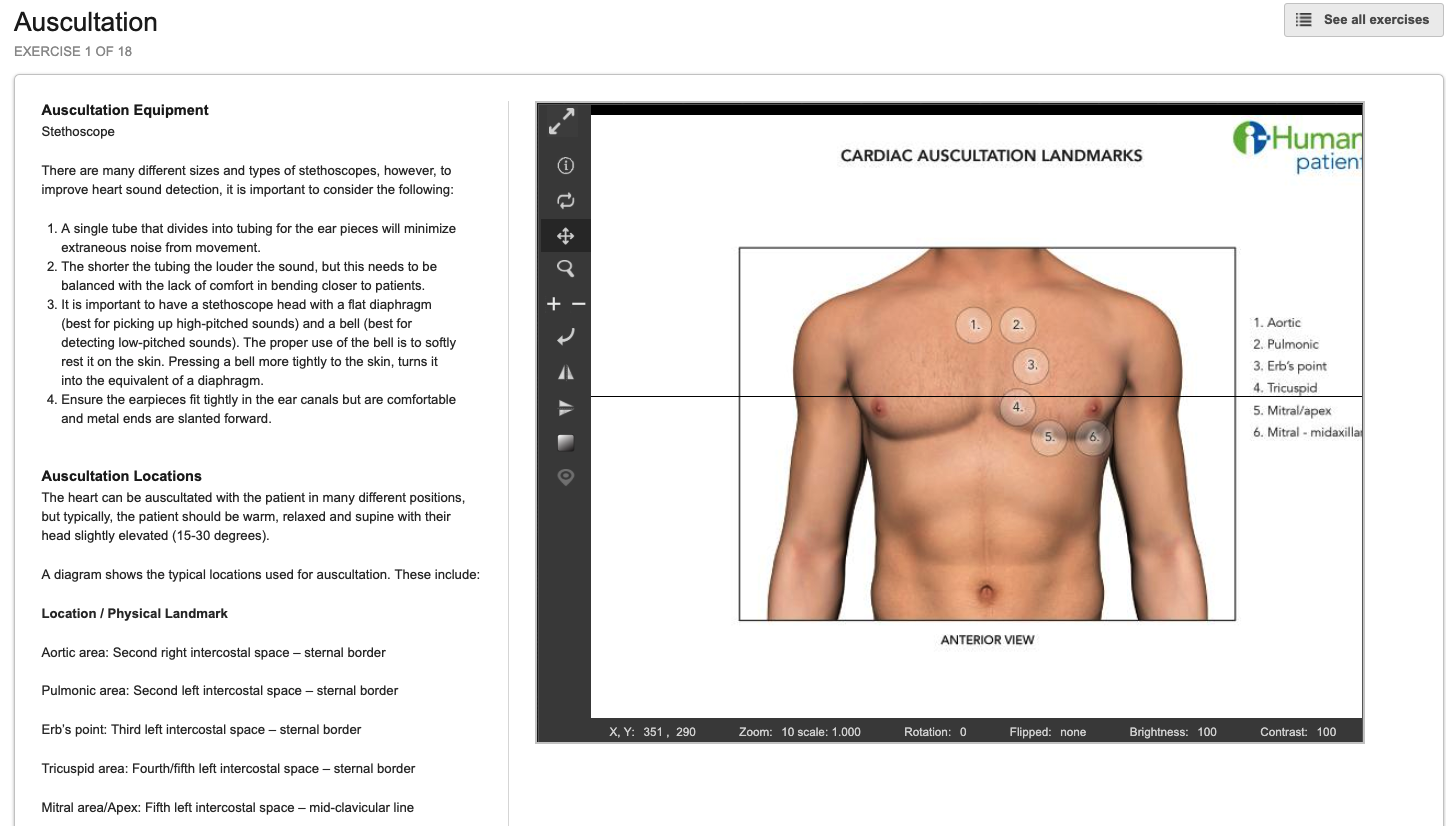 Rich Multimedia Library
Cases and lessons are supported with a rich media library including:
High-res up to 40x magnification real medical images
Instructional and procedure videos
Real patient sounds such as lung and Proctor Harvey heart auscultations, different coughs, pulses, breathing, and more.
Robust Tracking and Reporting
Auto-Scoring and Analytics
We track every keystroke to provide faculty and students with detailed performance stats.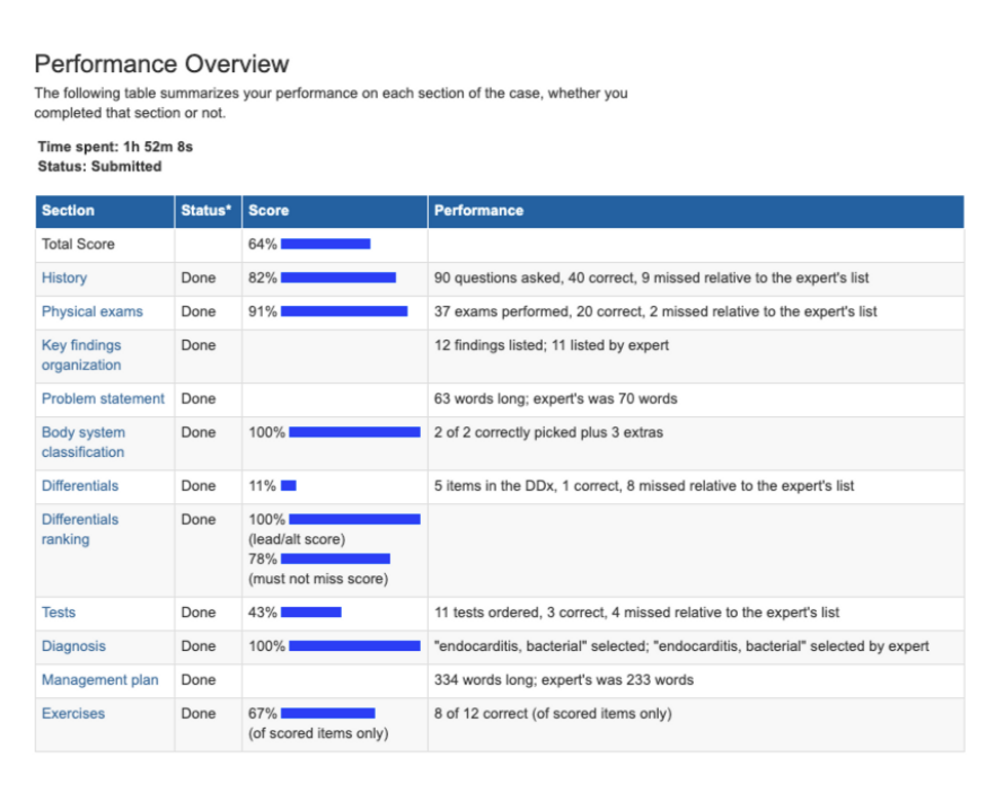 Individual Performance
Students and faculty can drill down to view detailed performance information.
Group and Cohort Performance
Faculty can assess common areas of proficiency and deficiency across groups and cohorts.
Request a Demo
Learn how i-Human Patients can add value to your pre-med program. Enter your details below and our local program director will be in touch.