Your staff is working in an ever-changing environment. With higher acuity patients, greater demand on your staff's time, and the need for complex care, clinical judgment is a priority. i-Human Patients by Kaplan provides a solution to strengthen your staff's critical thinking skills.
The Bureau of Labor Statistics Employment Projections 2016-2026 lists Registered Nurses among the top occupations in job growth, expected to reach 3.4 million by 2026, equaling 438,100 new registered nurses, roughly a 15% increase (U.S. Bureau of Labor and Statistics, 2021).
​​According to the 2021 National Healthcare Retention & RN Staffing Report, each percent change in RN turnover will cost the average hospital an additional $306,400 per year. 
The turnover rate for hospitals currently stands at 17.8%.
The national average for turnover rates is 8.8% to 37%, depending on geographic location and nursing specialty (NSI Nursing Solutions, Inc., 2021).
Virtual Patient Encounters
Your staff interacts with virtual patients, from reading an electronic health record to performing a comprehensive assessment to developing management plans. 
i-Human Patients by Kaplan is appropriate for:
Nurse residency programs

Onboarding new and seasoned nurses

Training when transitioning staff to different clinical areas
i-Human Patients by Kaplan includes:
Over 130 cases 

Options to customize cases to fit specific hospital needs

Wide ranges of ages and demographics with over 230 patient avatars

Specialty cases including Emergency Department, Medical/Surgical, OB/GYN, Pediatrics, Mental Health, Critical Care, and Community Health
Standardized cases allow for objective, consistent evaluation of your staff
Provides expert feedback and guidance
24/7 availability on laptops and tablets wherever an internet connection is available
Clinical Judgment Evaluation
Patient safety and improved patient outcomes are undoubtedly at the core of your organization's mission and goals. Providing your staff, whether new or seasoned veterans, with opportunities to safely practice patient encounters can assist you by:
Training new hires in a safe environment that allows them to make critical decisions without presenting a risk to actual patients/staff

Exposing your staff to a wide range of cases to prepare them for new and unfamiliar experiences 

Efficiently evaluating proficiency, clinical judgment skills, and process adherence with i-Human Patients' auto-scored assessments
Integrated Learning
Exercises, quizzes, and activities: Ensure that your staff has fully comprehended the topics presented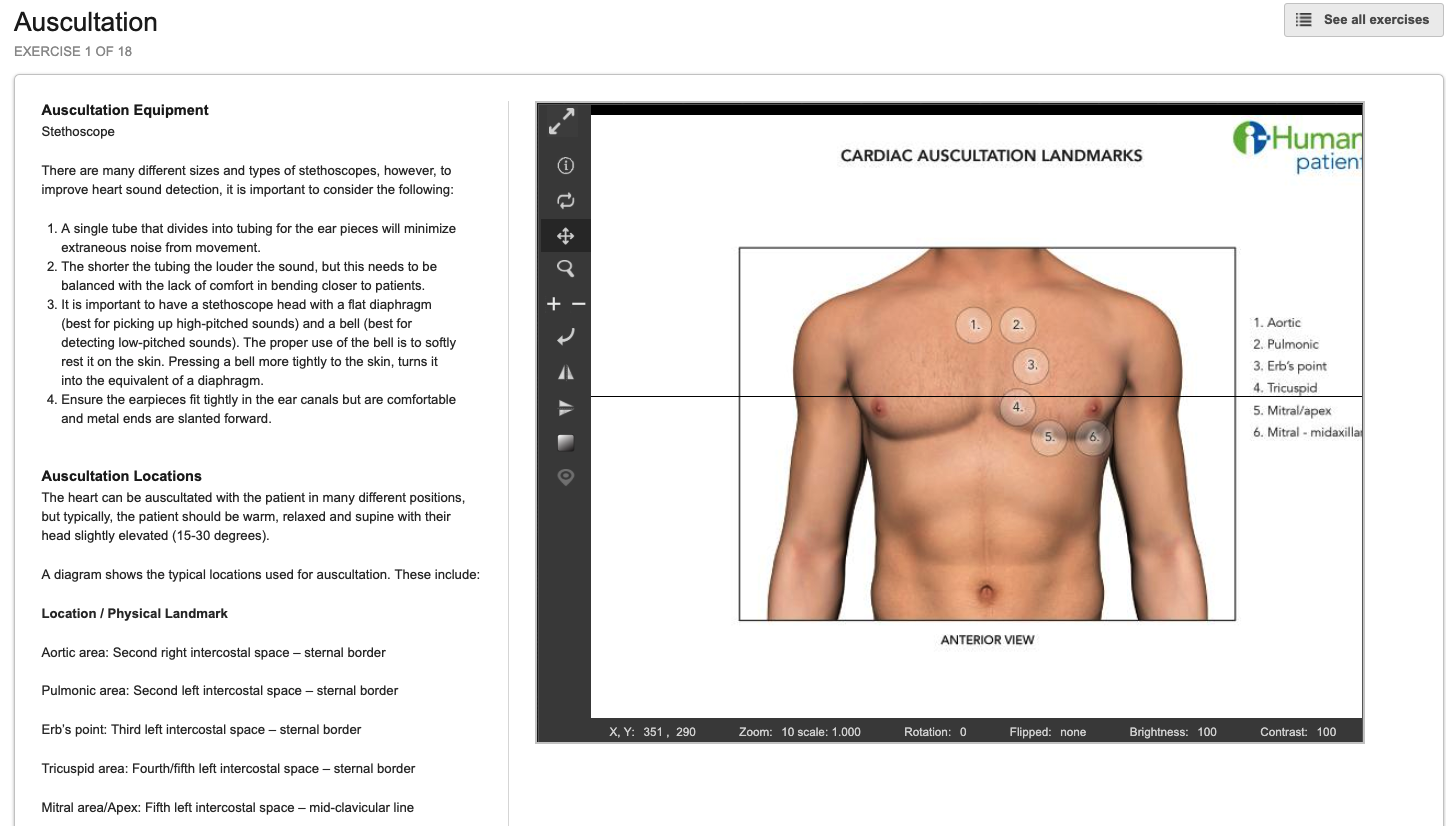 Rich Multimedia Library
Actual medical images and actual patient sounds such as lung and Proctor Harvey heart auscultations, different coughs, pulses, breathing, and more.
Robust Tracking and Reporting
Auto-Scoring and Analytics
We track every keystroke to provide you and your staff with detailed performance stats.
Auto-scoring saves time. Your staff will automatically be graded and see what they did right or wrong, as well as what they missed.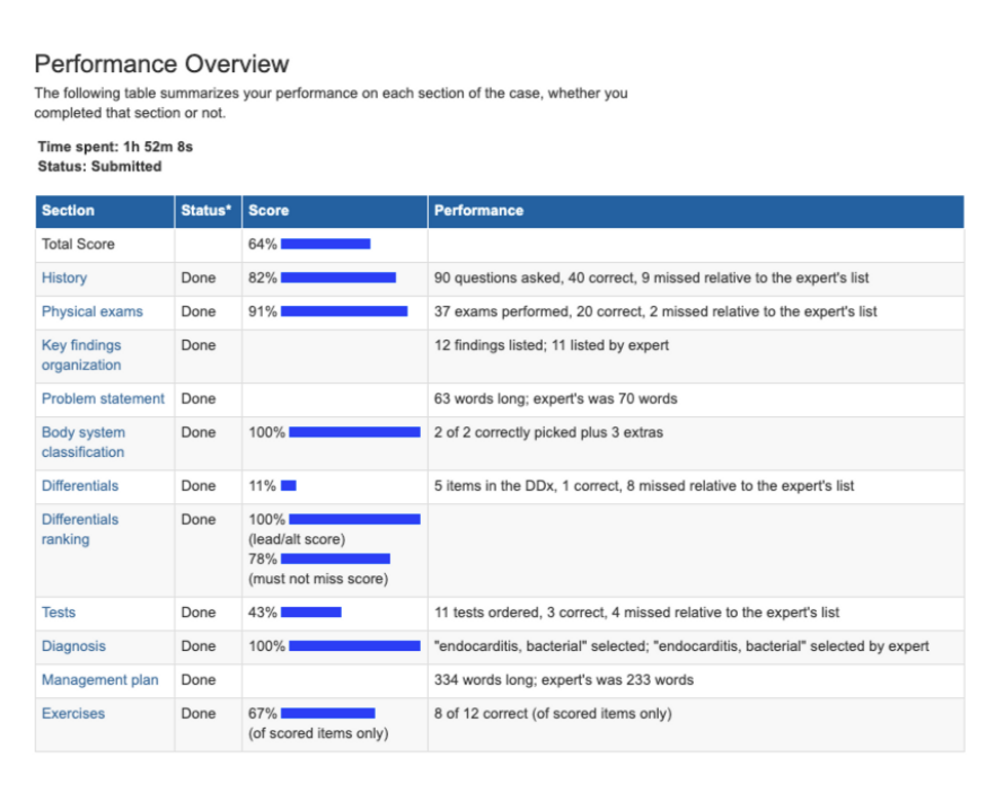 Individual Performance
You and your staff can drill down to view detailed performance information.
Group Performance
Assess common areas of proficiency and deficiency across groups.
Request a Demo
Learn How i-Human Patients by Kaplan can assess and enhance your staff's clinical judgment. Enter your details below and our local program director will be in touch: