Build and assess clinical judgment skills using virtual simulation.
Provide students meaningful clinical practice using virtual patient encounters—that may satisfy CAATE
Standards.
15 cases, hand selected to meet the needs of Athletic Training departments

Diverse patient "avatars" in a wide range of ages and demographics

Virtual patients blink, breathe, and respond to questions

Practice in Learning Mode, and opportunity for formative/summative assessment in Test Mode

Robust Reporting and Analytics
Integrated Learning
Use i-Human Patients to help students understand where their classroom learnings apply to patient encounters.
Lessons – Provide students with access to lessons from our library to review clinical procedures like how to take a history.
Exercises – Allow students to dive deep into a topic (like how to perform a heart auscultation) within an appropriate case with an embedded exercise.
Quizzes – Ensure that students have fully comprehended the topics and lessons with integrated quizzes.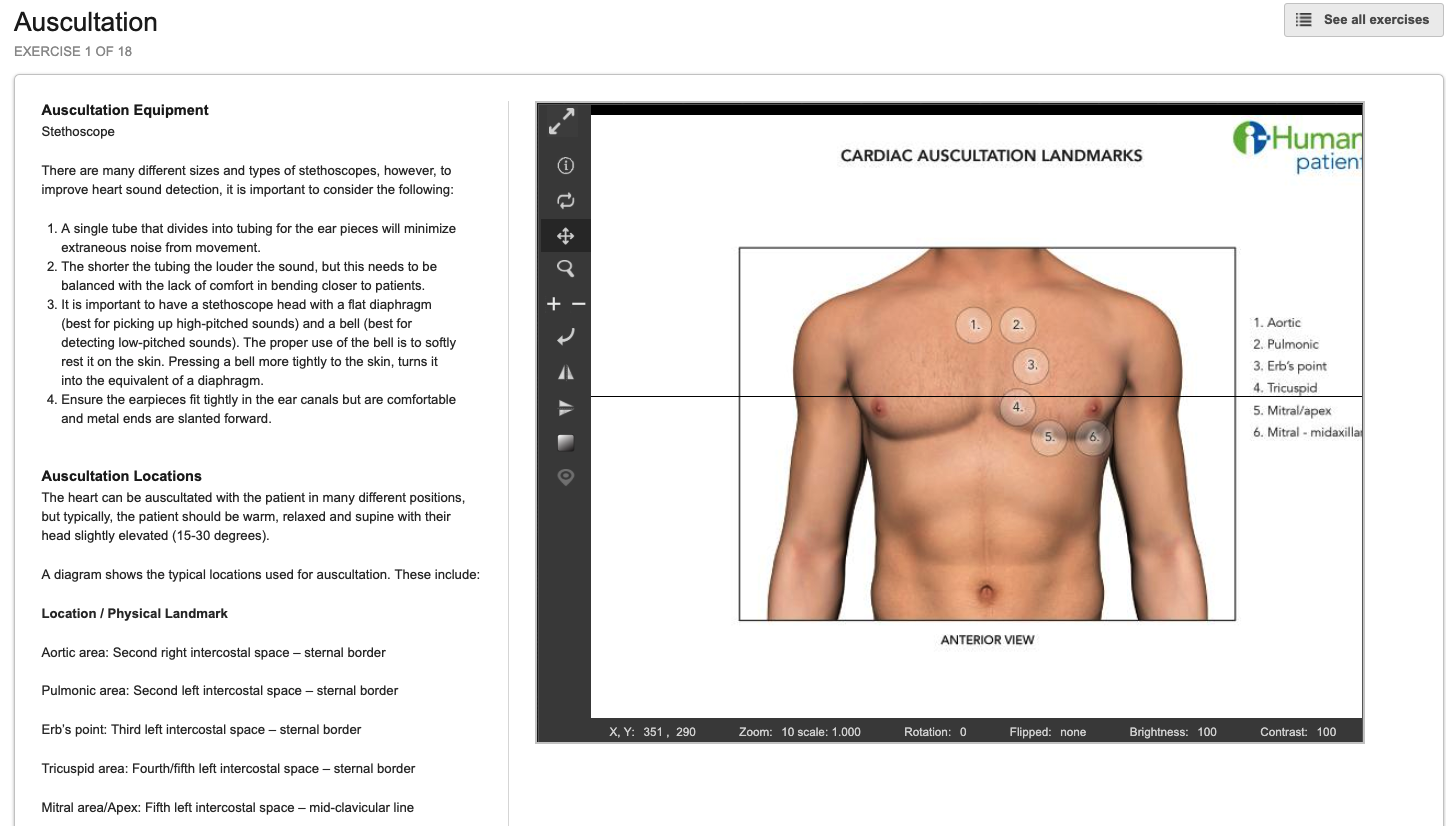 Robust Tracking and Reporting
Auto-Scoring and Analytics
We track every keystroke to provide faculty and students with detailed performance stats.
Auto-scoring saves time for faculty. Students will automatically be graded and see what they did right or wrong, as well as what they missed.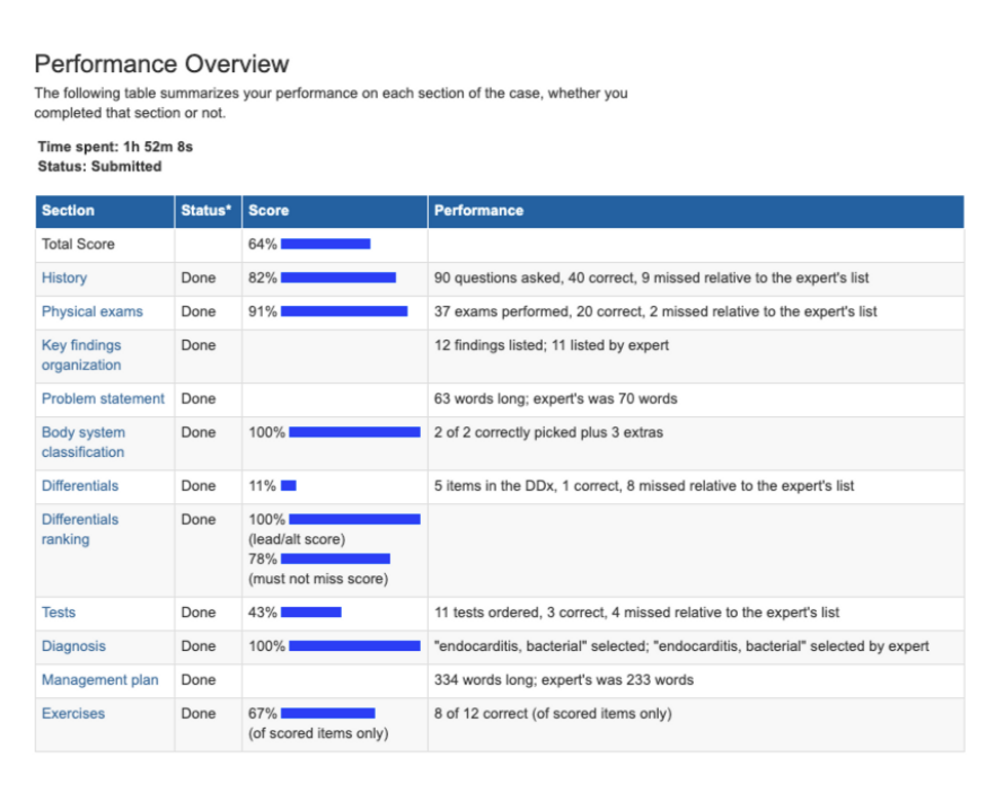 Individual Performance
Students and faculty can drill down to view detailed performance information.
Group and Cohort Performance
Faculty can assess common areas of proficiency and deficiency across groups and cohorts.
Request a Demo
Learn How i-Human Patients can help you build diagnostic competency and clinical judgment skills in students. Enter your details below and our local program director will be in touch: