i-Human Patients can assist hospitals and healthcare systems in assessing the clinical judgment skills of potential new hires and in training new and existing staff on safe, consistent patient interactions.
Virtual Patient Encounters
Professionals interact with virtual patients in a comprehensive patient encounter from history to diagnosis to management plans.
Over 350 cases
Over 230 patient "avatars"
Participating avatars including mothers for pediatric patients, spouses for adult patients, etc
Wide range of ages and demographics
Specialty cases including OB, Peds, surgical, rehab, and mental health
Configurations for: RNs, PNs, NPs, PAs, MDs and DOs
Standardized cases allow for objective, consistent evaluation of professionals
Auto-scoring provides immediate feedback and eliminates the need for "grading"
24/7 availability on laptops and tablets wherever an internet connection is available
Assess Clinical Judgment Skills
Ensure that you're hiring professionals with sound clinical judgment skills. Safely assess potential hires with i-Human Patients. Assign one or more cases for them to complete any or all of the following:
Review an EHR, documenting pertinent findings
Complete a patient history and physical exam
Communicate with the patient, asking them questions, and analyzing their answers
Categorize and prioritize hypothesis (RN/PN)
Complete a Dx or DDx
Order tests and evaluate results
Prescribe medication
Develop a management plan
Document and review along the way
Clinical Training & Evaluation
Patient safety and improved patient outcomes are undoubtedly at the core of your organization's mission and goals. Providing your staff, whether new or seasoned veterans, with opportunities to safely practice patient encounters can help you see these values recognized:
Train new hires in a safe environment that allows them to make critical decisions without presenting risk to actual patients
Expose your staff to a wide range of cases so they are prepared for situations that likely haven't experienced and may only arise a handful of times in their careers
Reiterate processes for existing staff including documentation expectations and SOPs
Efficiently evaluate proficiency, clinical judgment skills, and process adherence of your entire staff with i-Human Patients' auto-scored assessments
Integrated Learning
i-Human Patients can be used to supplement training programs with integrated lessons, exercises, quizzes, and multimedia resources.
Lessons – Provide professionals with access to lessons from our library to review clinical procedures like how to take a history.
Exercises – Allow professionals to dive deep into a topic (like how to perform a heart auscultation) within an appropriate case with an embedded exercise.
Quizzes – Ensure that professionals have fully comprehended the topics and lessons with integrated quizzes.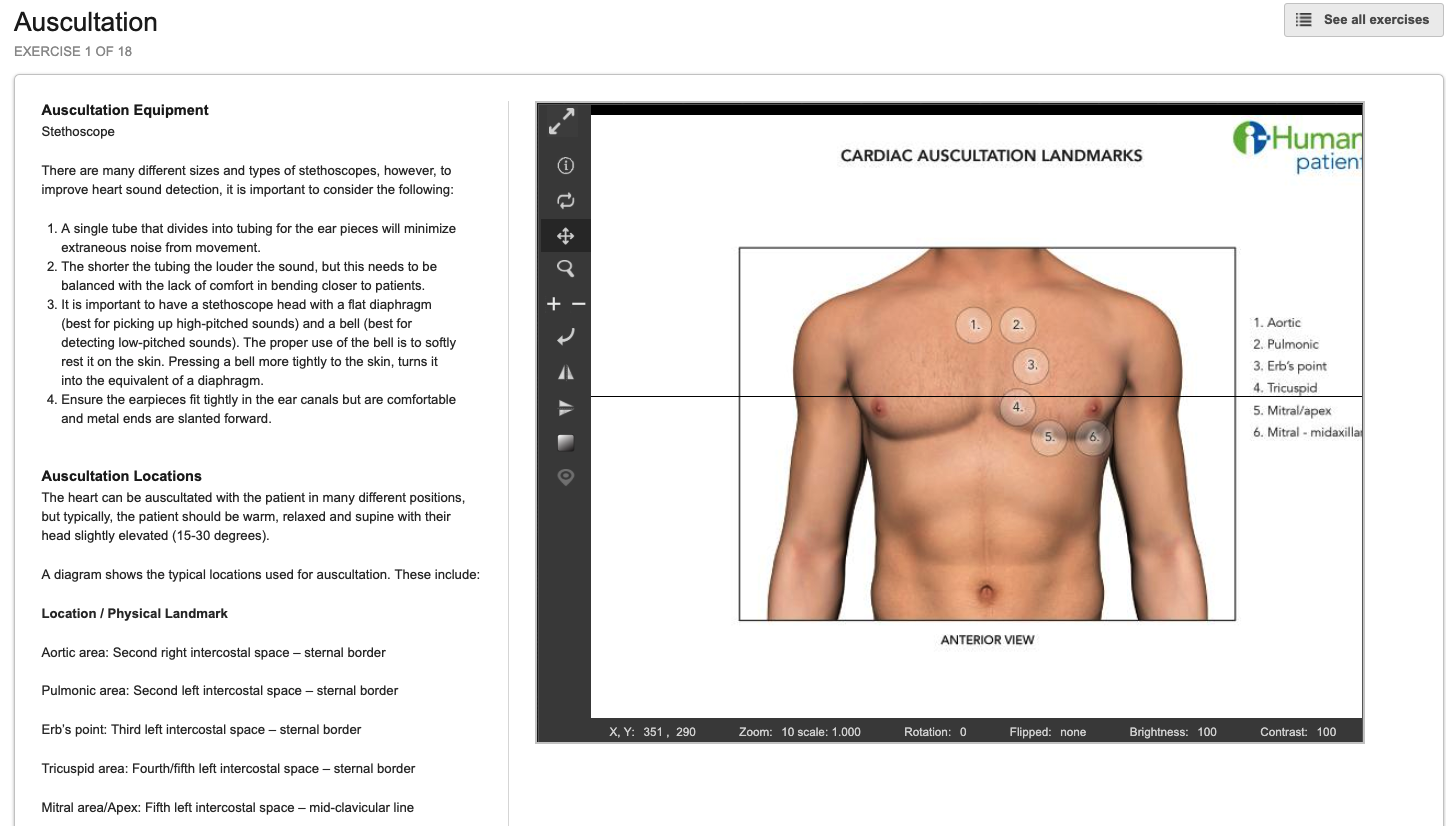 Rich Multimedia Library
Cases and lessons are supported with a rich media library including:
High-res up to 40x magnification real medical images
Instructional and procedure videos
Real patient sounds such as lung and Proctor Harvey heart auscultations, different coughs, pulses, breathing, and more.
Robust Tracking and Reporting
Auto-Scoring and Analytics
We track every keystroke to provide you and the professional with detailed performance stats.
Auto-scoring saves time. Professionals will automatically be graded and see what they did right or wrong, as well as what they missed.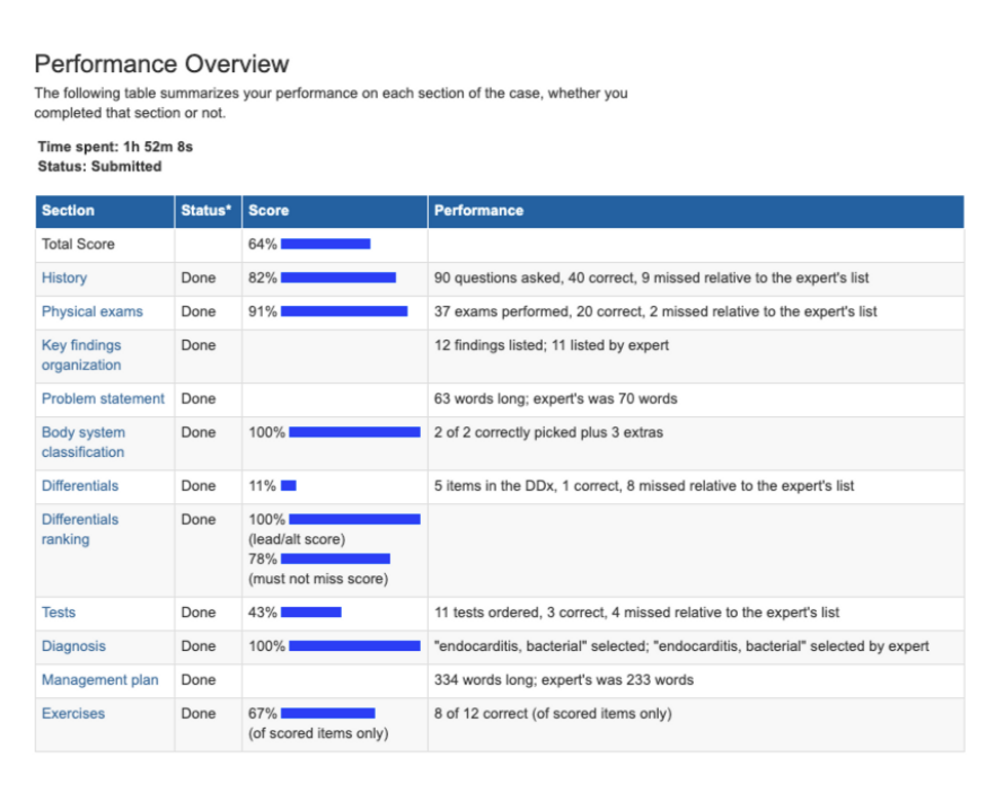 Individual Performance
You and the professional can drill down to view detailed performance information.
Group Performance
Assess common areas of proficiency and deficiency across groups.
Request a Demo
Learn How i-Human Patients can help you assess and build diagnostic competency and clinical judgment skills in your staff. Enter your details below and our local program director will be in touch: